Junior League of Louisville's Little Black Dress Initiative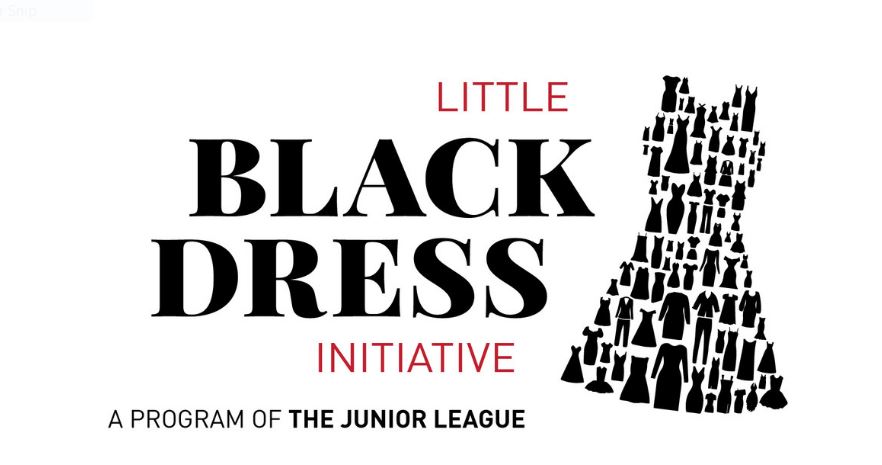 Founded in 2014 by the Junior League of London, the Little Black Dress Initiative (LBDI) is a social media-driven awareness campaign and fundraiser.
Junior League of Louisville's current outreach and projects focus on youth experiencing homelessness are partnering with Coalition Supporting Young Adults (Coalition for the Homeless) and other local agencies to bridge gaps in our community with the goal of providing support to at-risk youth and assist with their transition to independent living.
This is the fifth year the Junior League of Louisville (JLL) has participated in this initiative. JLL advocates participating in our LBDI week by wearing the same black dress or outfit for five consecutive days to help illustrate the limited choices people experiencing poverty face and open a dialogue on the issue of youth homelessness. Advocates wear the same black attire and an LBDI button,  for 5 consecutive days to raise awareness and begin the conversation, "ask me about youth homelessness."
How can you help?
SUPPORT JLL by donating February 20 -24, 2023 at Fundrazr.com. Help further our mission and the work we do in the Louisville community.
PARTICIPATE by attending our LBDI Wrap-Up Event in person on Friday, February 24, 2023.
Purchase event tickets HERE.
RAISE AWARENESS of JLL's focus to draw attention to the challenges for youth experiencing homelessness (ages 16-24) and how JLL is working to reduce that impact in the Louisville community through programs like Life Skills Training.
Thank you for your support of JLL's 2023 LBDI Week from February 20 -24, 2023!