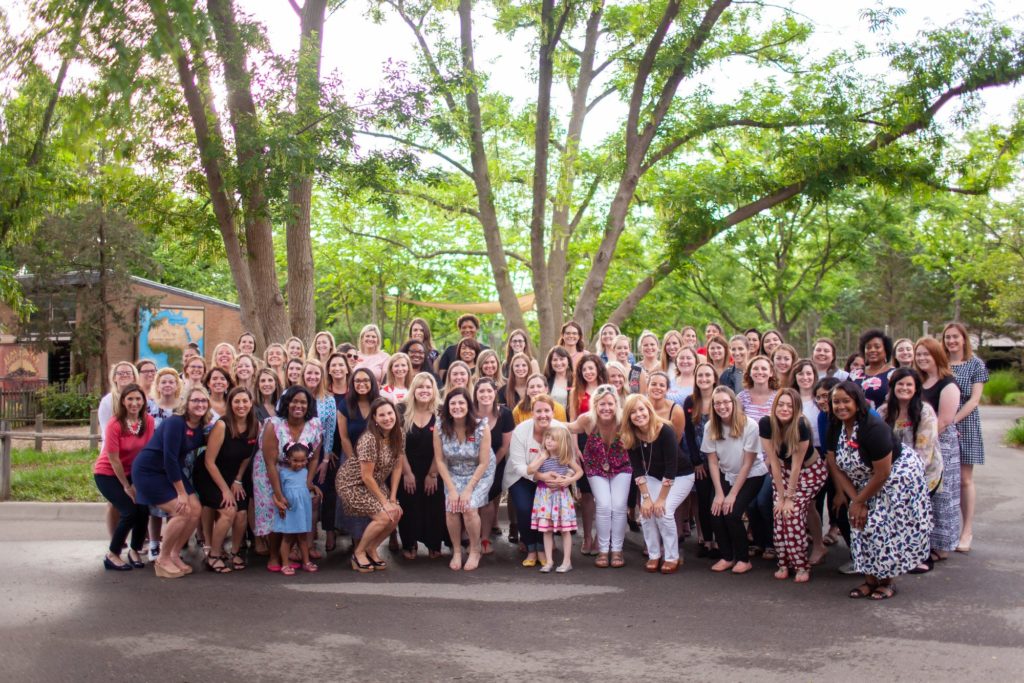 The Junior League of Louisville trains two New Member Classes a year – Fall (August – December) and Spring (January -May). As a New Member, the first year is spent immersing our newest members in the mission of the League. The New Member Experience Advisers and Chairs work to acquaint, inform, and motivate our newest members and to empower them to explore, dream, and discover what The Junior League of Louisville offers them and also what they offer the League.
After the new member term is complete a new member will become an active member. Training continues in a number of ways including chairing a committee, being part of a committee, leadership training and much more. With JLL you can learn not only leadership skills but how to plan an event, fundraising, marketing and communications, finance and more. There is truly something for everyone. You can focus your attention on something similar to your day job or learn about interests outside of those you gain at your day job.
Upcoming Recruitment Events
Open House Dates:
June 5, 2023 – 6:00-7:30 PM
June 21 , 2023 – 6:00-7:30 PM
July 9, 2023 – 3:00-5:00 PM
August 2, 2023 – 6:00-7:30 PM
Location: Junior League of Louisville Headquarters, 300 Distillery Commons, STE. 200, Louisville, KY 40206
JLL Social Dates:
June 24, 2023 – 1:00-3:00 PM (Popsicles in the Park)
July 19, 2023 – 6:00-7:30 PM
August 13, 2023 3:00-5:00 PM
Locations: TBD (will be posted closer to event dates)
Join us to hear about what it means to be a member of the Junior League of Louisville, as well as how we are striving to make an impact on our local community.
Please email admin@juniorleaguelouisville.org for more information on Fall and Spring recruitment event dates.
The Junior League of Louisville actively embraces women of various backgrounds through the acceptance of individual experiences and encourages growth through our mission.
Interested in becoming a member of the Junior League of Louisville? Watch our social media channels for upcoming events. Join us for a prospective member informational event! Meet current members, enjoy light bites, and hear from some of our leaders as they give an overview of what it is like to be a part of this organization.
To apply simply fill out our online membership application here.
Contact the Vice President of Membership with any questions or needs for additional information at membership@juniorleaguelouisville.org.